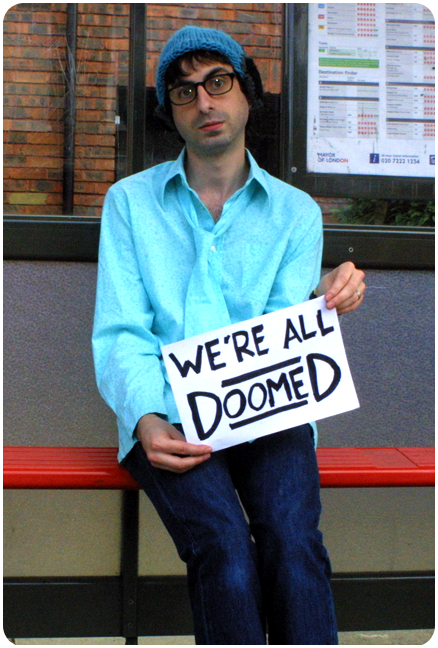 The Story of Feeling Gloomy
Leonard and Cliff first set eyes on each other in Wood Green Costcutter, reaching for the same packet of frozen sweetcorn. After a brief tussle for custody of the vegetables they called a truce, deciding that war is good for nothing and that peas is the answer. So, they buried the hatchet and strolled off hand in hand, whistling the theme tune to 'Love Story'. Thus a dream was born…

Deciding to stare fate in the face, they sat down with a big bit of paper and some crayons to start sketching their plans for a world in which grown men (and women) can come together to share their melancholy without fear of ridicule, or having their heads shoved down the bogs by unfeeling bullies.

The fruits of their labour soon ripened, bursting open like a ripe plum left too long on a sun-drenched windowsill. Now, they invite you to join hands with them and their collection of dusty LPs, and celebrate the sad songs that make them happy. They hope you like it…

Both still live with their mothers and this night is their way of meeting girls. You can become friends with Leonard and Cliff by joining our mailing list!